Over 40,000 small businesses have trusted us to create and send their invoices since 2008!
Invoicing
Quick & Easy
Customer management
Simple customer database
Inventory
Products & services database
Statistics
Useful data insights
WELCOME TO INV24 FREE ARCHITECTURE INVOICE SOFTWARE FOR THE UNITED KINGDOM

Inv24 is free UK invoice software for architecture companies. It helps to manage your invoices, customers and stocks. The software is very easy to use even for beginners; you don't have to be an accountant to start to bill clients.
Our free version includes but not limited to:
Use it absolutely free of charge
Online invoicing
Products & services database
Customer database
Invoice delivery by email
Unlimited invoices
Payment reminders
Discounts
Filtering
Sorting
Customer support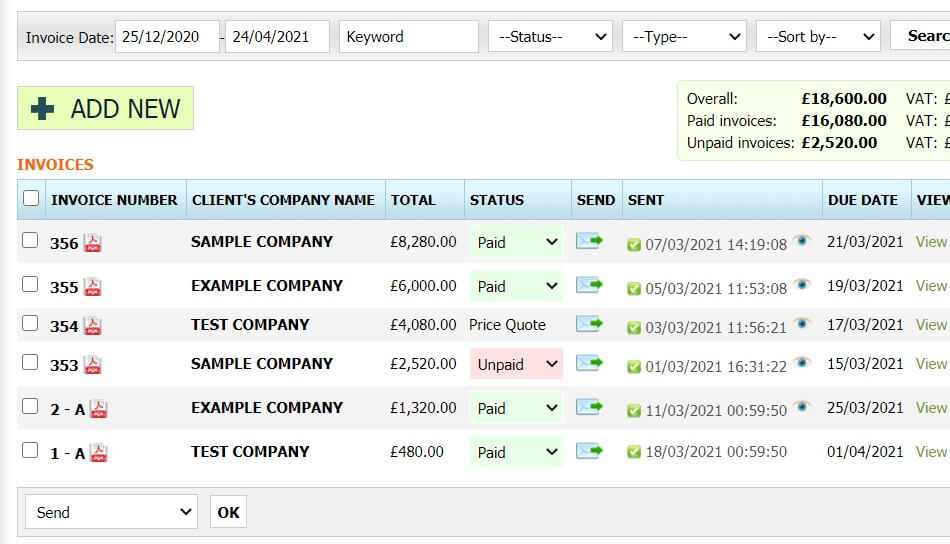 Are you looking for architecture invoice software? Try it today for free!